Lifeboat tea room
                      
Our T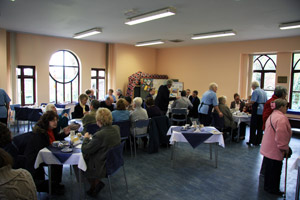 ea Room did plan to be open again this summer.
We still live in hope that we will be able to have a few weekends later in the summer but, for now, that is still just a hope.  If we are lucky and get the all clear we should be open on Fridays, Saturdays and Bank Holiday Mondays (11am to 4pm) until 31st August but we might see if we can carry on into September.
We will also miss our musical events but are hanging on to the rota!
Jill Fielding Saturday 9th May & Friday 24th July
The Vikings on Saturday 16th May & 15th August
David & Ian on Friday 19th June & 21st August
UKE3A on Saturday 13th June & 29th August
U3A Folk Group on Saturday 4th July & 8th August
Folk Routes on Monday 25th May & Friday 1st August
SOS on Saturday 6th June, 11th July & Monday 31st August
The RNLI Lifeboat Day with the Shanty Kings is booked for Saturday 18th July.
Tea Room Praise will be on Saturday 27th June and 22nd August.
As I type this it is all wishful thinking but watch the news and watch this space.