Tuesday Lunch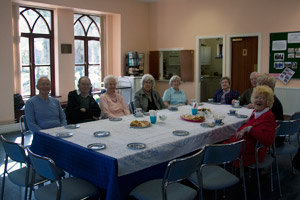 Lunch is available in our meeting room, adjacent to the church, on the 1st and 3rd Tuesdays of most month. It starts at 12.00 noon and lasts until 2.00pm. We provide an informal time when people can meet and share fellowship while enjoying soup and a sandwich.
Lunch is open to anyone who wants to attend. Quite often people who are passing by, walking groups or dog walkers for example, will drop in for refreshment.
It is sometimes possible to gain access to the church after the lunch.