Ernest Wadsworth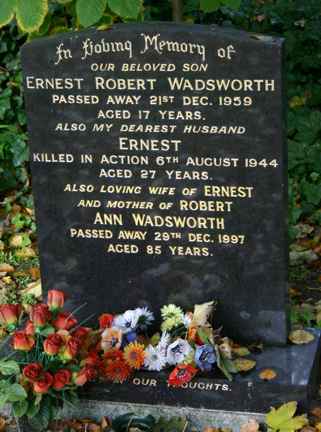 Memorial on family grave in St. Luke's churchyard
Ernest Wadsworth was a pupil at St. Luke's school. He worked in Barwicks the grocers in Elson Road, where the Post Office is now. His wife, Ann, came from North East England.
Ernest was a Lance-Corporal in the Grenadier Guards. He was killed at the age of 27 on 6 August 1944 in the invasion of Normandy. His grave is in the St Charles De Percy War Cemetery
Ernest's son, also called Ernest, died in 1959 at the age of 17, so he must have been a small child when his father was killed.
See http://www.cwgc.org/search/casualty_details.aspx?casualty=2062901